Our bed
We love our bed - 6 foot wide and 6 and a half feet long.
It is an American Gothic from
The Iron Bed Company
with an Elite mattress - nice and firm - and is painted in Verdigris - dark green with lighter grey-green flecks.
It was bought with Mike's nan's housewarming gift money (thanks!) and it is reeeeeeeally comfortable! Plus there is even room for the cat.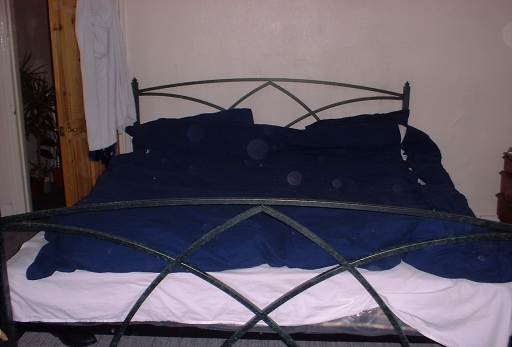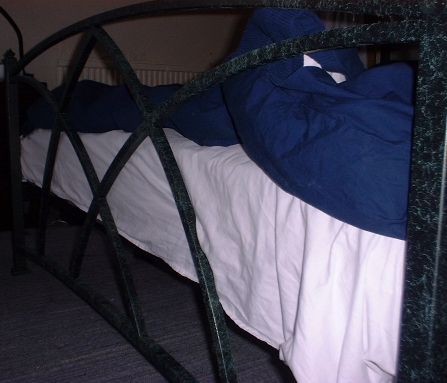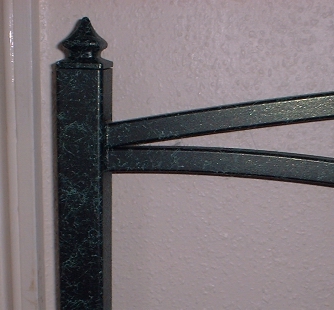 This page last updated: 01 September 2022
---


If you have a comment, please leave it in the
guestbook
. To contact Flash directly, complete
this form
.
Like this site? Buy me a drink!
This site moved from a fixed width to the current layout in 2009. Some older content such as photo sets may still have a fixed width. However if you notice any pages which are actually broken, please be kind enough to let me know via
this form
.
© Flash Wilson 1999-2010.
I charge a fee for use of my photos
.
---