August 1999's Total Eclipse of the Sun.
My father, brother and I drove down to Devon to experience totality. It was incredible, watching the shadow coming for us across the fields, and experiencing the sudden silence - but there is no way of photographing what was actually only a general darkening and an overcast sky. Instead, here are the photos of the near-totality that my mother saw, from their roof in Taunton, Somerset. The sun looks like a crescent moon in a stormy sky.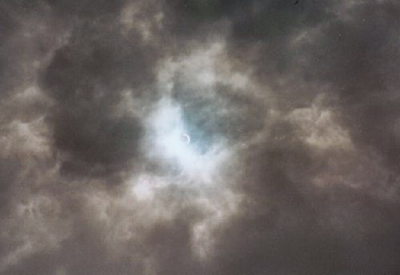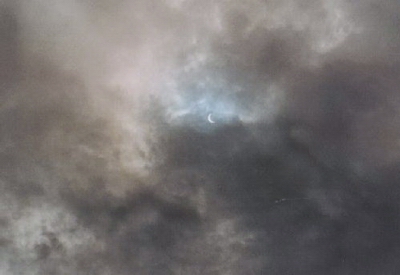 ---


If you have a comment, please leave it in the
guestbook
. To contact Flash directly, complete
this form
.
Like this site? Buy me a drink!
This site moved from a fixed width to the current layout in 2009. Some older content such as photo sets may still have a fixed width. However if you notice any pages which are actually broken, please be kind enough to let me know via
this form
.
© Flash Wilson 1999-2010.
I charge a fee for use of my photos
.
---